Movie/tv News
Mark Hamill Jokes Star Wars Vaccination Ad From 1978 Wasn't Political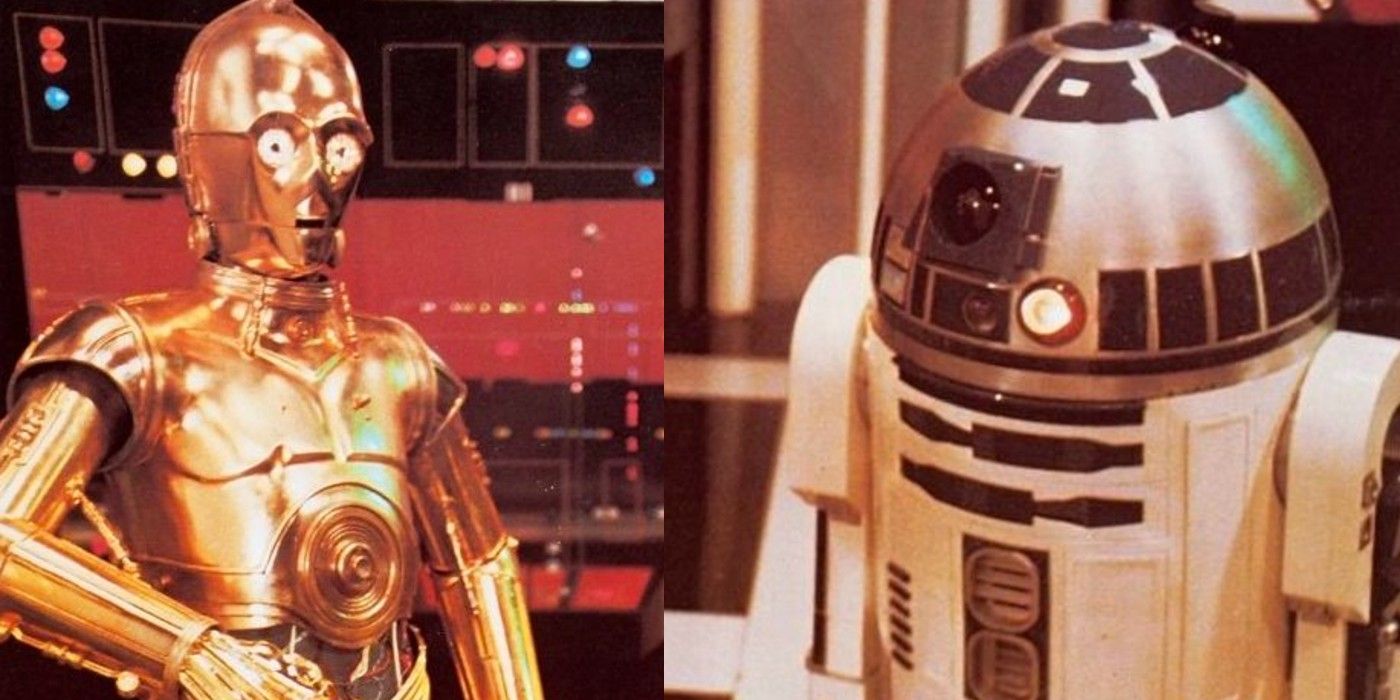 Mark Hamill known for his work as Luke Skywalker in Star Wars, tweets out a poster for vaccination from 1978, poking fun at anti-vaccine politicians.
Mark Hamill, Star Wars veteran turned voice actor, retweeted and commented on a 1978 vaccination ad featuring Star Wars characters C-3PO and R2-D2 that encourages parents to vaccinate their children. Star Wars, one of pop culture's most iconic and recognizable franchises, has long held interest in the cultural zeitgeist and has been used to promote discussion of societal issues, with Return of the Jedi featuring allusions to the Vietnam War, and Revenge of the Sith commenting on the conflict in Iraq. With the series such a staple of pop culture, it's unsurprising that it would use its power for something so simple as promoting immunization against deadly diseases.
Star Wars has never been shy about crossing marketing and media lines, with comics, TV shows, video games, toys, and so much more. This is partially due to the broad appeal the franchise offers, with everyone from kids to adults getting to enjoy the operatic adventures in a galaxy far, far, away. With that in mind, it's easy to see how doctors would use the property for PSAs regarding not just vaccination, but many other important health and safety issues, including hand washing and how to prevent germs from spreading.
Related: Mark Hamill Explains Story Behind Old Empire Strikes Back Set Photo
Recently, Hamill (@HamillHimself) retweeted the Star Wars vaccination ad after being tweeted by infectious disease epidemiologist Dr. Tara Smith (@aetiology). The poster depicts C-3PO and R2-D2 in a shot from one of the movies, with the simple caption reading, "Parents of Earth, are you children fully immunized? Make sure; call your doctor or health department today. May the force be with you." Hamill followed up by tweeting "A long time ago, before science was politicized." This is a clear reference to the ongoing argument over COVID-19 vaccinations and the vocal minority that refuses to take them, despite their proven effectiveness at stoping the virus. Check out Hamill's tweet below:
Star Wars has been in the center of several controversies in recent years, with The Mandalorian star Gina Carano getting fired for her spread of misinformation and intolerant opinions. Hamill, on the other hand, is showing that even in 1978, Star Wars was a franchise of looking toward the future, with all the common sense and reason that comes with it. The 1978 poster is a reminder that public safety is not political, and never has been.
The ongoing debate on vaccine mandates has spilled over into all of pop culture, with the Netflix series, YOU, taking a literal stab at the anti-vac crowd. Recently, Senator Ted Cruz got into a Twitter fight with none other than Sesame Street's Big Bird after the latter tweeted that he was vaccinated, calling it "government propaganda." Even though escapism is called such, pop culture can be one of the most effective tools in teaching society about relevant issues, with the entire history of entertainment doing this in one form or another. With that, Star Wars serves yet another timeless reminder that compassion, kindness, and sensibility are universal qualities.
Next: Star Wars: Rogue Squadron Movie Delayed, Release Date Unclear
Source: Mark Hamill
Andrew Garfield Reflects On Heatbreaking Spider-Man Movie Experience
About The Author
Share this news on your Fb,Twitter and Whatsapp