Movie/tv News
For Once, Midnight Mass Proves Netflix's Marketing Approach Right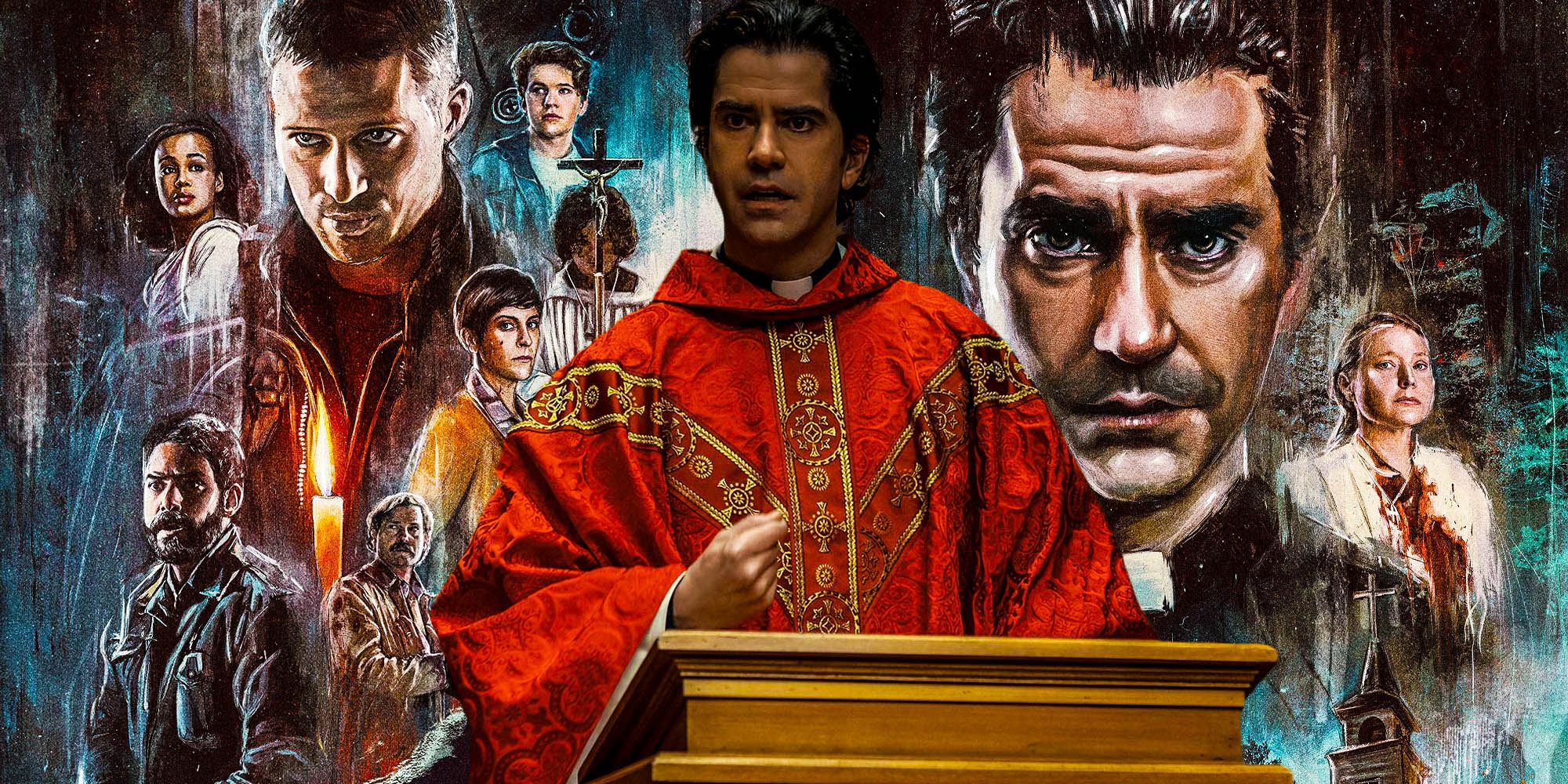 Netflix doesn't have an exceptional reputation when it comes to promoting new projects, but Midnight Mass proves that the marketing strategy works.
Netflix isn't known for its marketing for new shows and movies, but Midnight Mass proves the streaming service's strategy can work. Created by Mike Flanagan, Midnight Mass follows an isolated community on the downtrodden Crockett Island. But, unfortunately, the sleepy life of Crockett gets upended due to the return of a disgraced man, Riley Flynn (Zach Gilford), and the arrival of a mysterious young priest named Father Paul (Hamish Linklater). Soon, unexplained miracles and phenomena become the talk of the island, reinvigorating the community's enthusiasm for the church and religion. But everything comes at a cost. The source of these miracles comes into question, and things may not be what they seem with the new arrivals.
Though Midnight Mass doesn't clearly connect to Flanagan's The Haunting of Hill House or The Haunting of Bly Manor, the series still borrows a lot from those previous shows. Several cast members from Flanagan's The Haunting series return, including Kate Siegel (Hill House, Bly Manor), Henry Thomas (Hill House, Bly Manor), Rahul Kohli (Bly Manor), Alex Essoe (Bly Manor), Annabeth Gish (Hill House), Robert Longstreet (Hill House), and Samantha Sloyan (Hill House). Additionally, The Haunting series was known for its cinematography, often using framing to hide disturbing images in the background. Midnight Mass directly replicates that style.
Related: Midnight Mass Sets Up A Sequel (But It Shouldn't Happen)
Netflix's marketing is often lacking in new projects, but it works for Midnight Mass. The trailers for Midnight Mass give away very few details. In the trailer, Netflix even seems to acknowledge it, utilizing dialogue from Linklater's Father Paul. "We tend to dislike mysteries. We feel uncomfortable not knowing," he says. Time and time again, Netflix refused to give away any information on the series in Midnight Mass promos and trailers, and in the end, it paid off. Midnight Mass made its way near the top of Netflix's Top Ten list without ever giving away its major twist: It's a series about vampires.
Though Netflix's strategy worked for Midnight Mass, the series also had a lot going for it. Flanagan's The Haunting series was incredibly successful on Netflix, earning his new show enough goodwill to create buzz without giving things away. In fact, Flanagan brings so many actors back from The Haunting series that fans were even questioning if Midnight Mass connected to it. Though it takes some cues from The Haunting series, Midnight Mass is an entirely different concept, and viewers wouldn't even know that until they are already engrossed in it. Netflix's algorithm actually spoiled the vampire twist, recommending vampire shows as similar programing to Midnight Mass. However, the marketing for the show was so vague that viewers might not make the connection before watching.
While Netflix's marketing worked for hiding Midnight Mass twists, that doesn't mean it works for every show. With Flanagan's successful history at Netflix, Midnight Mass is a unique case, getting buzz with extremely sparse marketing. Because of its unusual situation, Midnight Mass could even overcome Netflix's lack of proper homepage promotion for new shows. Sometimes new programming is completely buried among a sea of titles and doomed unless it shows up in Netflix's Top Ten list. For Midnight Mass, Netflix's marketing strategy worked, but for others, it can still be a stake through the heart.
More: Midnight Mass: Did [SPOILER] Actually Die?
What If Episode 8 Poster Reveals Return Of Ultron Vision
About The Author
Share this news on your Fb,Twitter and Whatsapp